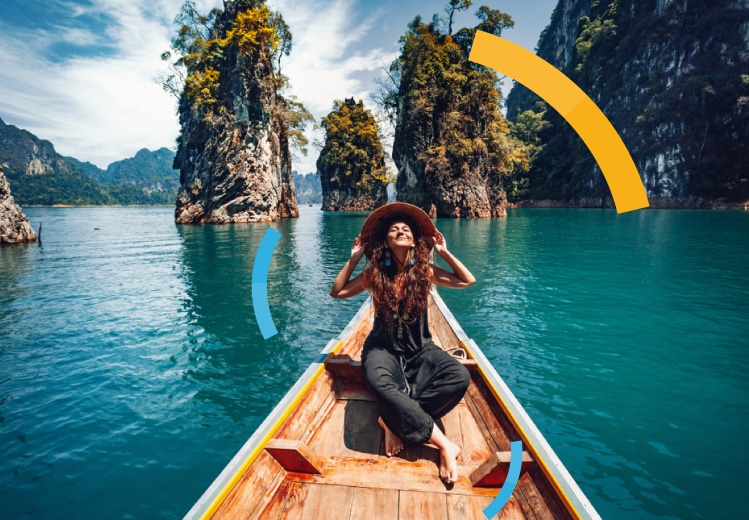 Planning your trip and selecting the best travel insurance in Thailand can indeed be a daunting task, given the plethora of options available. Should you opt for the cheapest plan? Or perhaps the most expensive one?
Allow us to simplify the process for you. With over 10 years of expertise in the insurance industry and having crafted the best travel insurance plans for Thailand.
Why Do I Need the Best Travel Insurance Thailand?
Planning your dream trip to Thailand and wondering, "Why do I need travel insurance for my Thailand trip?" Well, Thailand is a land of adventure and excitement, but it can also be unpredictable. From exploring bustling cities to riding motorbikes through scenic landscapes and hopping on boats to Krabi islands, your journey is sure to be unforgettable. However, with such thrilling experiences, unexpected incidents can happen.
That's where the best travel insurance for Thailand comes in handy! LUMA's comprehensive services ensure you're protected throughout your adventure. Whether it's a sudden medical emergency due to a motorcycle accident, trip cancellation, lost baggage, or any other unexpected event on your trip to Thailand, our research in proposing the best travel insurance Thailand has got your back.
Compare the Best Travel Insurance Thailand
Coverage

★

★★

★★★★

★★★★

★★★

★★

Price

★★★★★

★★★

★★★★

★★★

★★

★★★★

Customer Service

★★

★★★

★★★★★

★★★★

★★

★★

Hospital Network

★★

★★★

★★★★

★★★★★

★

★★
Allow us to facilitate a head-to-head comparison of the best travel insurance Thailand through our star rating system. Our dedicated team has analyzed these insurance plans, considering essential aspects like coverage, pricing, customer service, and hospital network. We've assigned ratings from 1 to 5, with 5 being the highest, in each category to give you a comprehensive evaluation. Drawing from real-life experiences shared by our valued members and benchmarking travel insurance product in Thailand available online, we've curated valuable insights to assist you in selecting the best travel insurance for your Thailand adventure.
ASEAN PASS by LUMA stands head and shoulders above the rest. We believe in offering the ultimate value for your money, providing extensive services that's tailor-made for all your Thailand trip needs. As any best travel insurance in Thailand should, ASEAN PASS covers the basics, flights delays, baggage protection, trip cancellation, medical coverage, etc.
What makes LUMA's plan truly exceptional is its services that assist for accidents that may occur while riding or driving a motorcycle in Thailand. Our team carefully designed the ASEAN PASS, keeping in mind the adventures travelers seek in Bangkok and captivating islands like Krabi, Koh Samui, Koh Samet, and Phi Phi. It's no secret that renting motorcycles to explore these beautiful locations is a popular activity. In bustling Bangkok, where motorcycle taxi services abound, getting to popular tourist attractions is convenient. However, we understand that risks persist, and it's crucial to consider the costs involved in recovering from a motorcycle accident.
With LUMA travel insurance, we've got you covered for these unfortunate events that are more common in Thailand. Our aim is to ensure that you can fully enjoy your trip with peace of mind, knowing that you're protected and supported throughout your journey.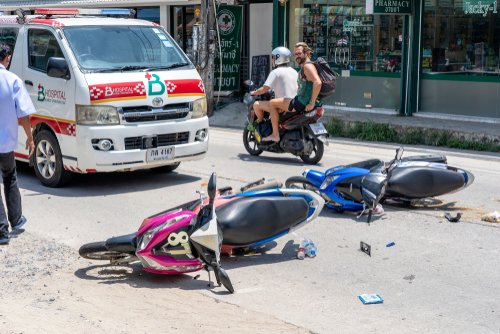 Best Travel Insurance Thailand for Price: COVID Inbound Travel by FWD
Budget-conscious traveler? No worries, COVID Inbound Travel by FWD has got you covered. If you're looking for the cheapest travel insurance, then FWD is your go-to option. Their rates are super competitive, making it an affordable choice for your Thailand journey.
However, it's worth noting that their coverage is limited to COVID-19 in emergency stages only. So, while FWD is an excellent option for those seeking budget-friendly choices, make sure you're aware of the coverage limitations and if they meet your needs. After all, we want you to have a worry-free trip, and that means knowing what you're getting in your travel insurance.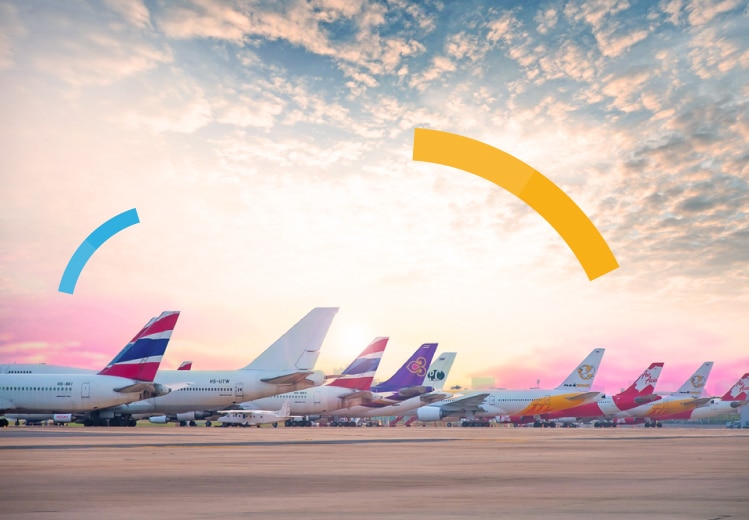 Best Travel Insurance Thailand for Best Customer Service: ASEAN PASS by Luma
At LUMA, we believe that the best travel insurance Thailand can only be paired with a reliable customer service team. We genuinely care about your needs and concerns, as a company deeply rooted in Asia, our customer service team is well-versed in addressing all your questions and uncertainties and uncertainties you may have about your travel to Thailand.

With us, you'll experience speedy and reliable Thailand travel insurance questions whenever you need it. Whether it's answering your pre-trip to Thailand inquiries or providing guidance through the claims process, we'll be right there by your side, supporting you every step of the journey. We take your travel health seriously, and that's why we have a team of in-house doctors who are here for a second medical opinion ensuring you have the best possible medical guidance and support. So, rest assured that with LUMA, you'll receive the utmost care and attention throughout your adventure in Thailand.
But don't just take our word for it! Let's hear from some of our happy travelers.
Best Travel Insurance Thailand for Best Hospital Network: Sawadee by AXA
If a smooth and hassle-free claim process is your top priority for the best travel insurance in Thailand, Sawadee by AXA is the way to go. As one of the largest insurance companies in the market, AXA comes with extensive experience and a wide hospital network in Thailand. The best part? Hospital staff are usually well-acquainted with the brand and its benefits, making your travel insurance experience seamless and straightforward.
AXA Sawadee stands out with its remarkable hospital network clinics across the country. This extensive network covers both public and private medical facilities.
Sawadee by AXA is a popular choice when travelling to Thailand, however, keep in mind that the comprehensive services provided by AXA do come with a slightly higher price tag. If you're willing to invest a little more for your Thailand trip then it is an excellent choice.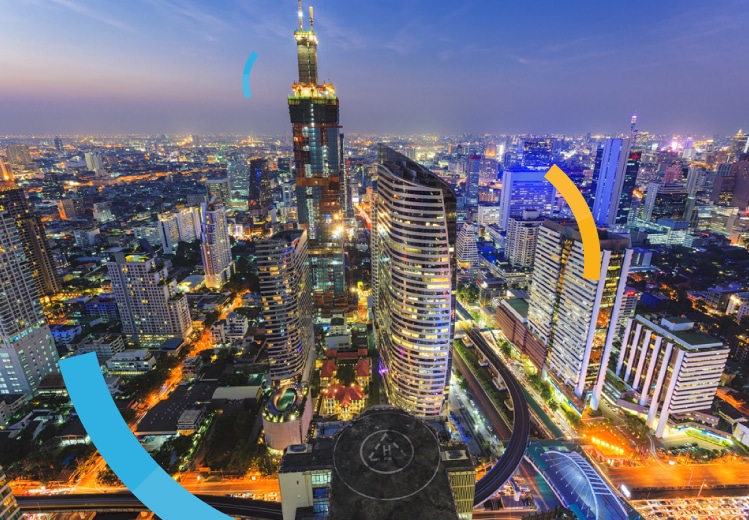 Lumanian's Tips on Travel Insurance Thailand
"I just wanted to give you a few tips travel Insurance to Thailand to all the readers here. First, make sure to read the Table of Benefits carefully to see what is and isn't covered for Thailand. Some policies only cover medical expenses, while others also cover trip cancellation and lost luggage for your trip to Thailand. So, it's best to understand your needs and match them with the correct benefits.
Second, don't just skim the policy. Read it carefully, especially the section on exclusions. This will help you understand what is and isn't covered by the policy. For example, some policies may not cover activities like sports or trekking."
-Dr. Kao (Product Manager at LUMA)