Do You Need a Visa for Austria?
This is a great question; the answer depends on several factors, including your country of citizenship and the duration of your stay. This comprehensive guide gives you all the information you need to obtain a Schengen Visa for Austria. At Luma, we're here to give you peace of mind every step of your journey to Austria.
Applying for Schengen Visa to Austria
The application process is straightforward; you must apply for the Austria-Schengen visa at the embassy or consulate in your home country. There are several documentary requirements.
Visiting Austria on a Schengen Visa
When you arrive at the Austrian port of entry, it's important to have certain travel and identification documents ready to show the Austrian border officer, so it's best to be well prepared. This includes:
A valid passport or travel document: Ensure your passport was issued within the last 10 years and is valid for at least 3 months after your departure date.
A visa (if applicable): If you are subject to an Austrian visa requirement, ensure you have obtained the necessary visa before your trip and can provide the supporting documentation.
💡 Travel tip: you must book an appointment at the Austrian embassy or consulate in your country to make the visa application (or another Schengen country if you will spend more time there). The consular appointment may take up to 30 days to be confirmed, so preparing well in advance is advisable.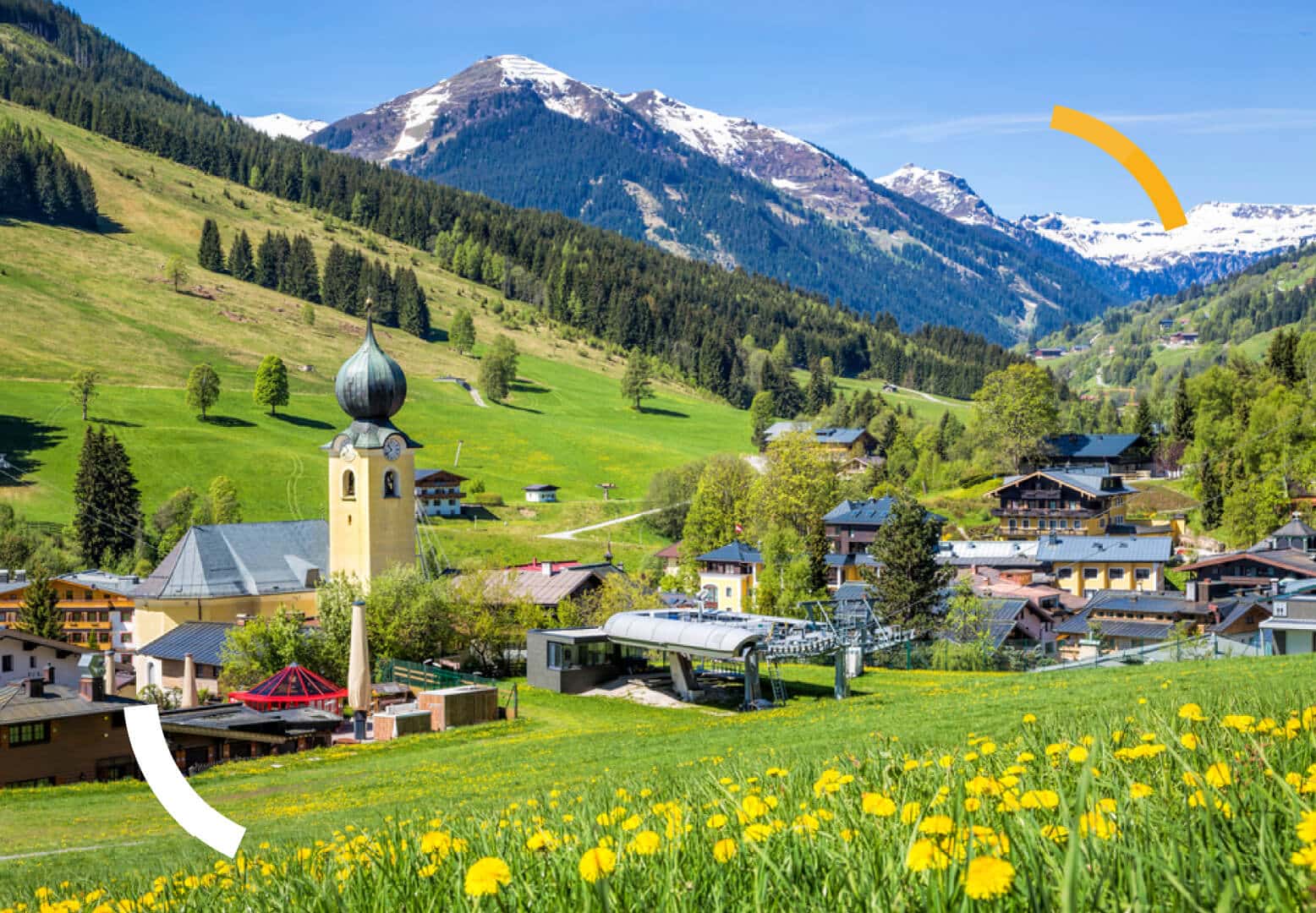 Who needs a Schengen Visa to enter Austria?
If you plan to take a short trip to Austria, it's important to know that there are certain circumstances in which you'll need to obtain a visa. This is due to the standard visa rules of the Schengen zone, which Austria is a part of. Depending on your nationality, a Schengen visa may be required.
The European Commission has provided a comprehensive official list, short-stay calculator and user guide to help you check the Schengen visa requirements for Austria before your travel.
How do I apply for a Schengen Visa to Austria?
Applications for the Austria-Schengen visa can be made at the embassy or consulate in your home country or country of residence.
When applying for Schengen visas, it is crucial to note that the visa must be issued by the representation office of the country where your primary travel destination within the Schengen area, such as Austria, is situated.
If you plan to spend equal time in multiple countries (e.g. during a tour), the representation office is that of the country where the main travel destination resides, based on the length and purpose of the trip. If a primary destination cannot be determined, the member country of your first entry into the Schengen area will be responsible for visa issuance.
The Federal Ministry of European and International Affairs (BMEIA) Austria visa website offers an exhaustive list of representation offices, catering to individuals obtaining Schengen visas for Austria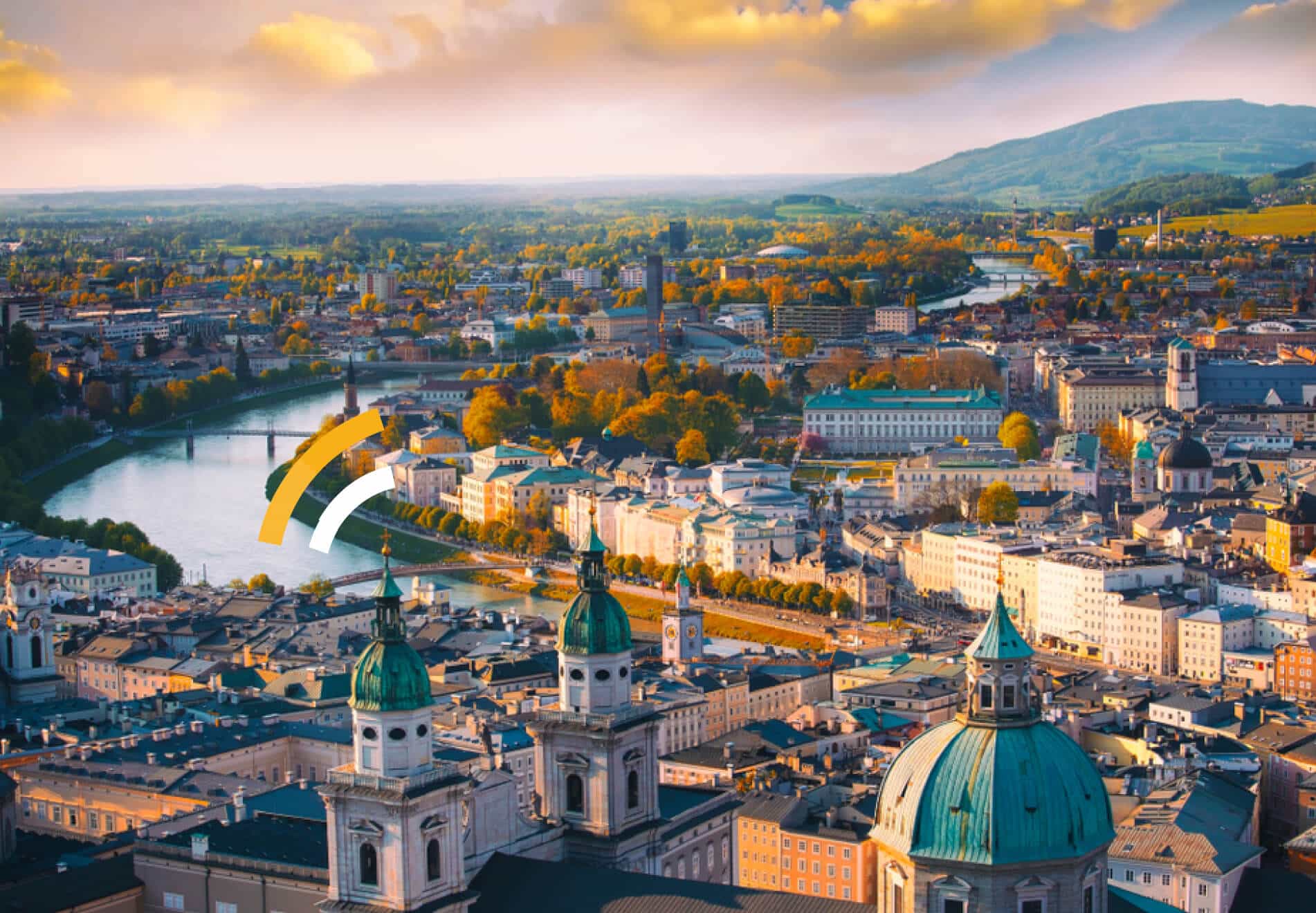 What are the Austria Visa requirements for a work, business or student visa?
Work Visa in Austria
There is no specific Schengen-Austria "work visa." You can obtain a Schengen visa to Austria for airport transit, short and long-term stays in Austria. You are not permitted to work while holding a tourist Schengen visa.
Business Visa in Austria
The list of requirements for a long-term stay for an Austria visa is comprehensive, and you will likely need to seek the assistance of your employer and the Human Resources Team. The Austrian Government has issued detailed information on the Schengen Austria visa entry requirements.
The main requirements include but are not limited to; a completed and signed visa application form, two recent passport-sized photos, a valid passport, a round trip reservation or itinerary, travel insurance coverage of at least EUR30,000, proof of accommodation, proof of financial means, proof of paid visa fee, a cover letter explaining the purpose of the visit, a profile of your workplace and other documents.
Type D visas typically allow holders to reside for 91 days to six months, but exceptions may apply. A type D visa may be valid for up to 12 months based on international agreements or less than 91 days in the case of visa extensions in Austria. If a Schengen country issues a type D visa, it allows for free travel within Schengen territories for up to 90 days within 180 days, provided the entry requirements of Article 6(1)(a), (c), and (e) of the Schengen Borders Code for the Austria visa are met, and the holder is not under other alerts of the relevant member country. Only Austrian representations abroad can issue type D Austria visas.
If another Schengen country represents Austria in a specific location, only Schengen visas are issued there. If you need a type D visa, the relevant Austrian visa representation (BMEIA) must be visited in a neighbouring country.
💡 Travel tip: The company letter you provide must be from an Austrian citizen and state that the company will cover all expenses during your stay in Austria. Include a photocopy of the company's registration certificate (Firmenbuchauszug).
Student Visa in Austria
To summarise the requirements for a Student Schengen Visa:
The applicant must be a third-country national from a country without a visa-free agreement with Schengen Area member states. The Austria Schengen visa type depends on study duration.
Required documents include two completed visa application forms, two identical photos, a valid passport, a copy of the passport's biometric data, proof of residency in the applicant's country of origin, roundtrip reservation or itinerary, travel medical insurance. We recommend the

Luma Schengen Pass travel insurance

that comprehensively covers all the requirements for travel to Austria), proof of accommodation, letter of acceptance at a European university/college/school, proof of academic qualifications, proof of financial means, and proof of paid visa fee. Additional requirements may apply.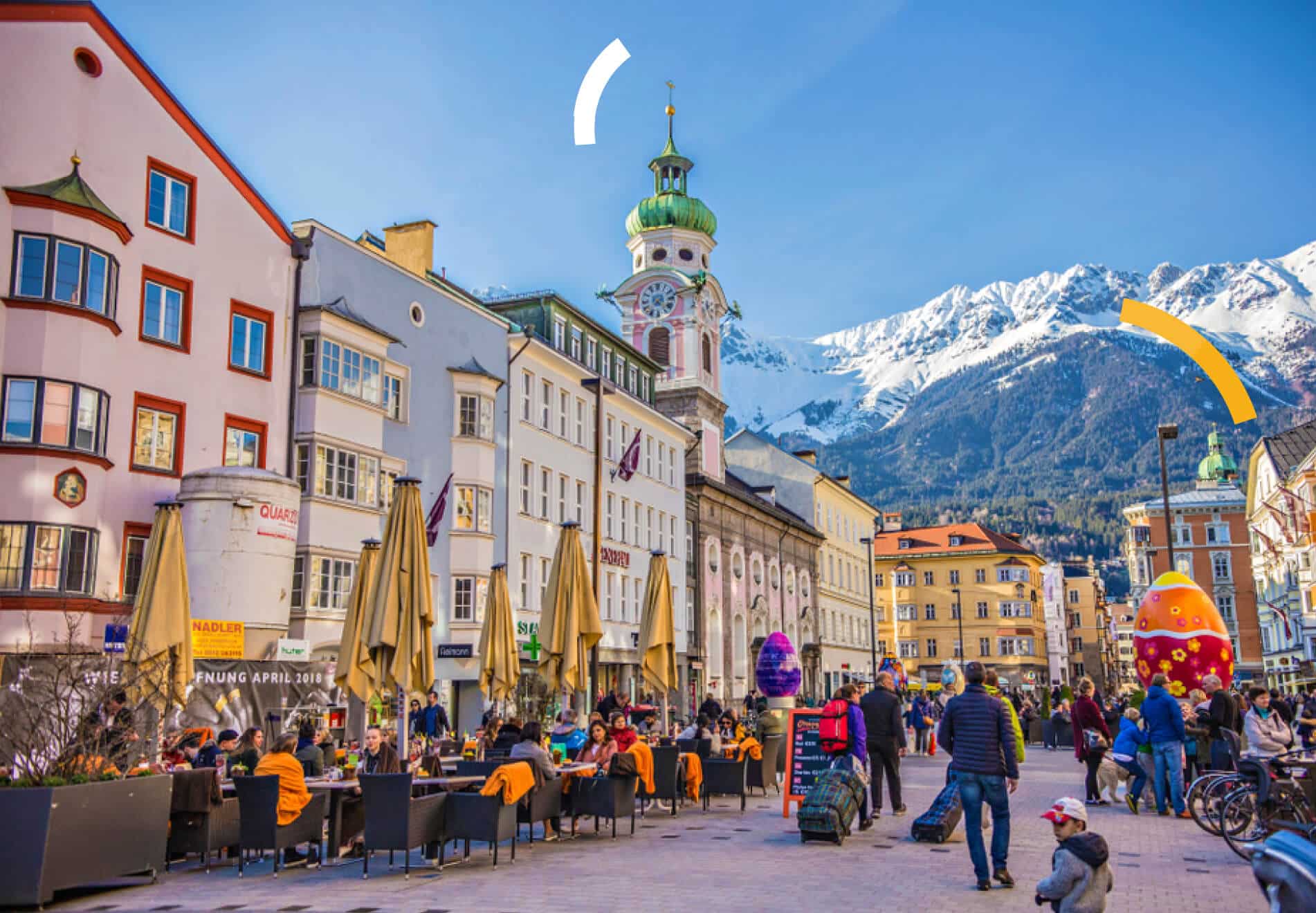 What steps do you follow when applying for an Austria-Schengen Visa?
Here's a checklist of documents you'll need for your tourist visa application as per the Austria Schengen Visa requirements:
Austrian visa application form: this must be completed accurately and signed at the end of page 3.
Two identical photos of a recent full-face photo against a light background (portrait format, 35 x 45mm). These must not be damaged or stapled in any way and meet the Schengen visa for Austria photo criteria.
Your passport/Travel document:

Valid for at least three months beyond your planned departure date from Austria (the Schengen zone).
No older than 10 years.
It should contain at least 2 blank pages.

Copies of your previous Schengen visas (if applicable).
Schengen Travel Insurance: presentation of a fully comprehensive travel health insurance policy for the planned duration of the stay (amount of cover: EUR30,000 and valid for the entire Schengen area). We recommend the Luma Schengen Pass travel insurance, which covers all Austria and Schengen area travellers' insurance requirements.
A cover letter: This requires you to state the purpose of your visit to Austria and present a detailed trip itinerary. This cover letter should contain the following:

The purpose of your travel to the Schengen member state(s).
Proof of how you will fund your trip, whether through your funds or a sponsor.
Sponsor details.
Itinerary overview.
Explanation of any missing documents and the reasons.
Proof of intent to return to your home country.

Round-trip Flight Itinerary: This should contain the dates and flight numbers specifying entry and exit from Austria.
Proof of accommodation: Proof of hotel reservation for the intended stay in Austria. This document must show that you have a place to stay during your trip to the Schengen Area, whether it's a hotel booking, a letter from a family member or friend, or a rental agreement for a short-term home rental. The documents you'll need for proof of accommodation can include:

Evidence of a place to stay, such as a hotel reservation.
Evidence of sponsorship or an invitation from your host.
Evidence of a prepaid tour.

Proof of civil status: This could be a marriage certificate, children's birth certificate, etc.
Proof of sufficient financial means. You must show sufficient funds to support yourself during your visit. For Austria, the specific amount of funds required for a Schengen visa is determined case by case. Having at least EUR100 per day is generally recommended, as that is the average amount tourists spend in Austria. There are several ways to prove your financial sufficiency for a Schengen visa, including bank statements, credit cards, cash, pay slips, etc.
💡 Travel tip: It may seem rigid to have a fully planned itinerary or schedule, but it is a necessary requirement to obtain your Austria Schengen Visa. Although you may not strictly follow this itinerary during your actual trip, it is essential to have it for visa purposes. Avoid mentioning train or flight journeys between cities unless you have booked a ticket to validate your itinerary. Instead, mention private cab as the mode of transportation between places. Having copies of all your documentation is also recommended.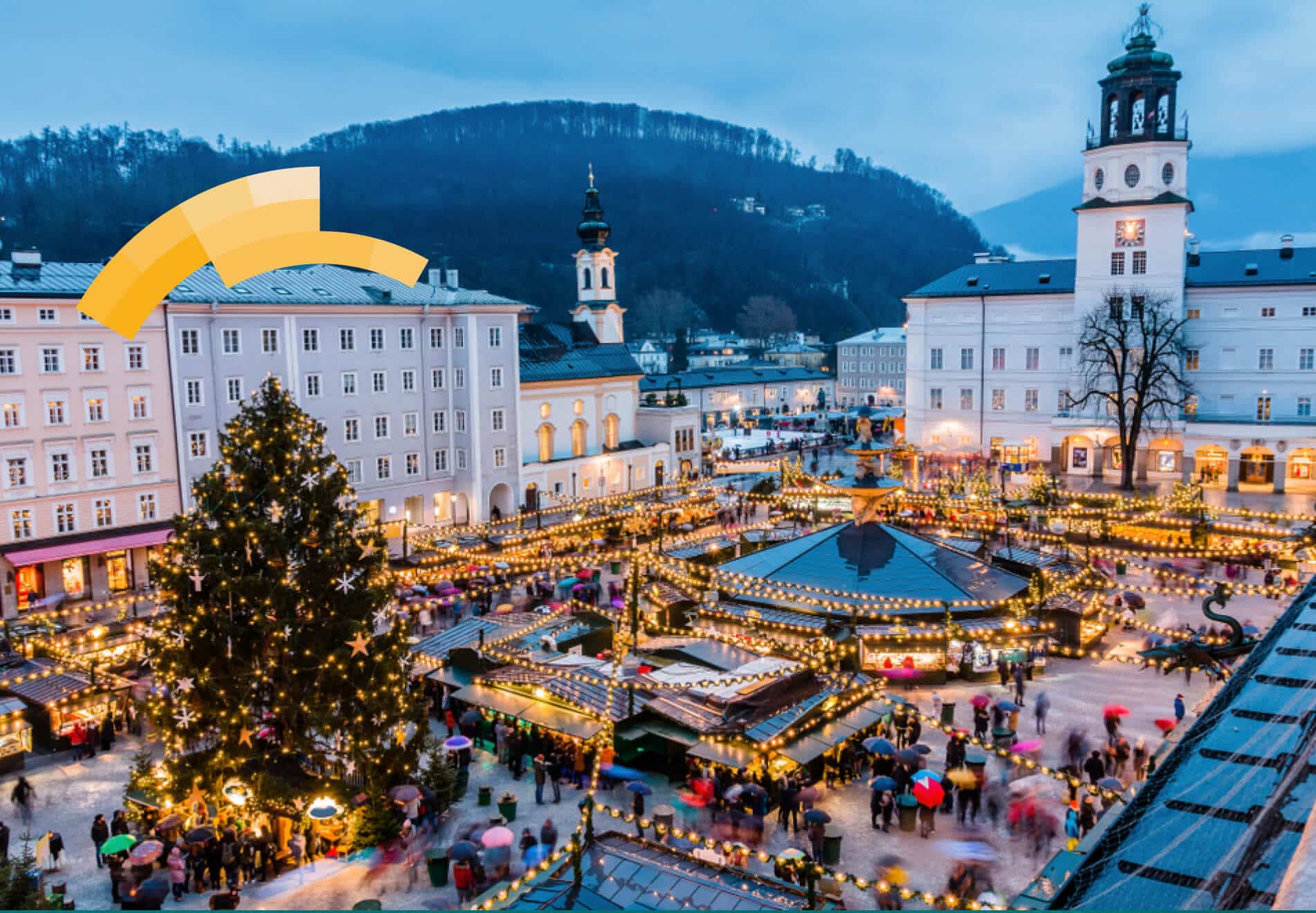 Where do I apply for an Austria-Schengen Visa?
Before leaving your home country, you must apply at the Austrian embassy or consulate, visa application centre or relevant embassy or consulate representing the country where you will spend most of your stay in the Schengen area.
Is travel insurance mandatory for Austria?
Yes, both travel and medical insurance are mandatory when you visit Austria.
To apply for a Schengen Visa, it's important to have travel and medical insurance valid for all 27 countries in the Schengen Area. This insurance should cover accidents and illnesses, with a minimum coverage of EUR30,000, even for countries you don't plan to visit. This ensures adequate protection throughout your trip for any illnesses and accidents.
The Luma Schengen Pass travel insurance comprehensively covers all the requirements for travel to Austria – we've got you covered!
Here are some reasons why you should consider choosing Luma for your Schengen travel insurance needs:
Extensive coverage: With coverage starting at EUR30,000 Luma offers comprehensive protection throughout your trip, giving you peace of mind as you explore Europe.
Flexible options: Whether you're planning an individual trip or multiple trips within a year, Luma Schengen Pass Travel Insurance has got you covered.
Wide range of eligibility: Luma is designed to accommodate travellers of various age groups, from 1 year old to 85 years old.
Perfect for South East Asian travellers: If you're departing from South East Asia, Luma Schengen Pass Travel Insurance is specifically tailored to meet your needs.
But that's not all! Here are some additional benefits you can enjoy with Luma:
Easy application process: Applying for Luma insurance is a breeze – simply do it online and receive your insurance certificate via email.
Trustworthy and reliable: Join over 60,000 fellow travellers who have placed their trust in Luma. With a proven track record, Luma is a name you can rely on.
Globally recognized: Luma insurance is widely accepted by embassies around the world, making your visa application process smoother and hassle-free.
So why compromise on your travel insurance? Choose Luma Schengen Pass Travel Insurance and experience the peace of mind you deserve while exploring Europe.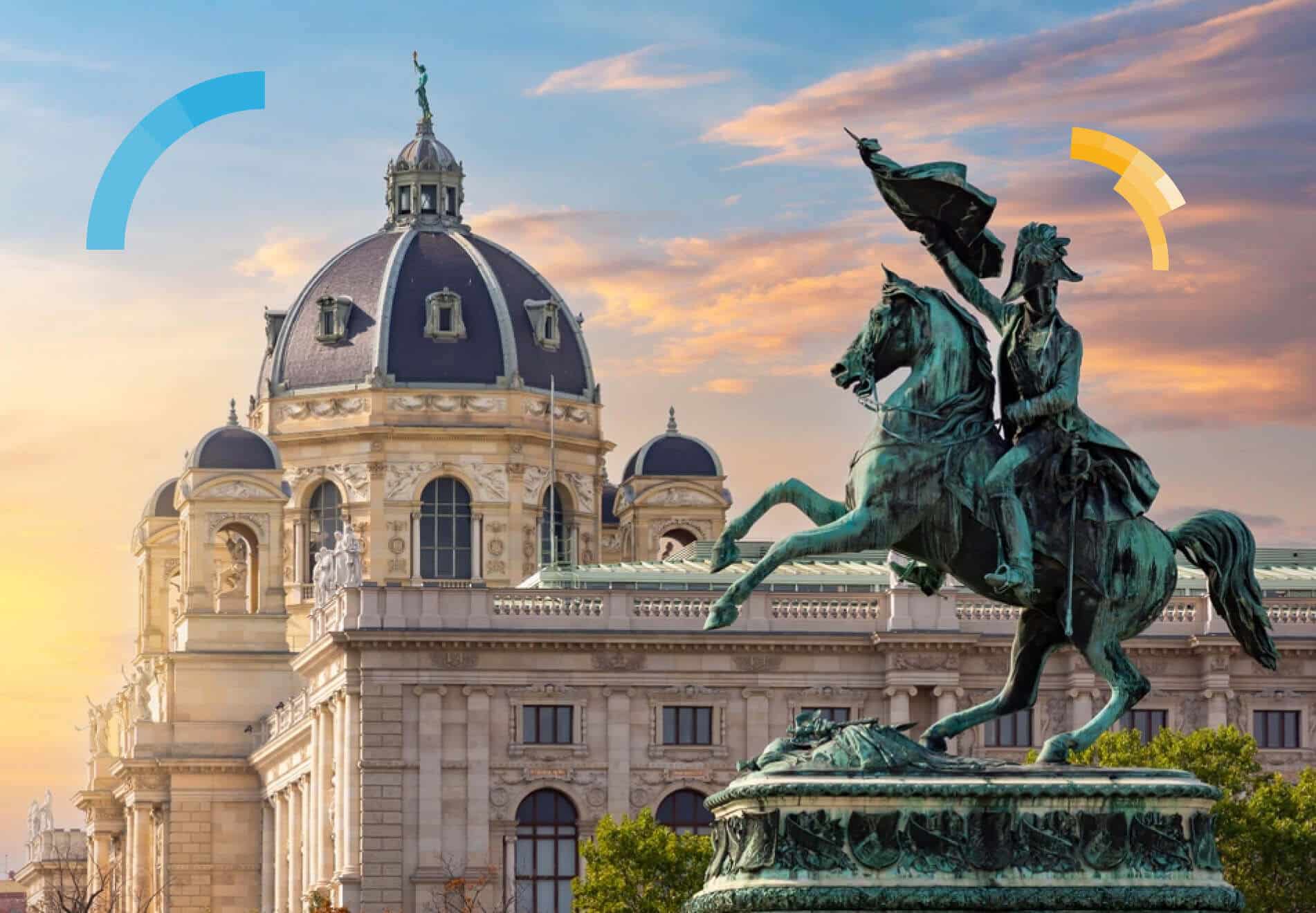 How long does it take to get an Austria-Schengen Visa?
Receiving your visa can take around 15-45 days or even longer due to several factors, including the mode of application, the need for an interview, application volume, and additional document requests. To minimise delays, submit your application as early as possible, ideally at least 8 weeks before your planned travel date.
Can I extend My Schengen Visa during my stay in Austria?
If you need a visa extension, you'll have to prove that you can't leave the Member States' territory before your visa expires due to force majeure, serious personal reasons, or humanitarian grounds. Typically, you can only extend your visa if you've been in the Schengen area for less than 90 days over the past 180 days, and if your current visa isn't expired. To apply for a short-stay Schengen visa extension, you will need the following documents:
Passport: Your passport must contain the current visa that you used to enter the Schengen Area.
Application form: Complete the application form specifically for a short-stay Schengen visa extension.
One photo: Provide a passport-sized photo that meets all the required criteria and visa photo requirements.
Proof of Income: Show evidence that you have sufficient financial means to support yourself during the extended period of your visa.
Travel Health Insurance: Obtain travel health insurance that covers the entire Schengen Area for the duration of your requested visa extension.
Supporting Documents: Provide additional documents substantiating your situation and the need for a visa extension.
Can my Austria Schengen Visa be refused?
If your Schengen visa application is refused, the Member State's consulate will notify you using a standard form with the reasons and procedures for appeal. To appeal, you must follow the deadlines and procedures outlined in the notification. If a Member State represents another for visa issuance, the appeal process will follow the procedures of the Member State who made the final decision. You can re-apply for a visa, but it's advisable to review and address any reasons for the earlier refusal before doing so. Note that visa fees are non-refundable and cover the cost of your application's examination.
The main reasons for an application being rejected include:
Invalid Passport
Criminal record
Schengen Information System (SIS) alert
Incomplete Application
Failure to Attend Interview (if required)
Fraudulent application